Saskia Detering – Jewels and hollow-ware
Saskia Detering's exhibition « Jewels and hollow-ware » will be held at the industrial monument by Jakob Bengel in Idar-Oberstein from 29th November until 12th January 2012. Medium and large items will be on show. They're waiting for you!

Saskia Detering - Brosche 2008
With her unique works Saskia Detering creates suggestive and vivid pictures of warmth, cold, flowing, blossom, holding. One calls forth the other, wide outstretched calls for concentrated, colored for faded and transparent. Her mostly large-sized and massive works still have a dimension, that allows a personal access, they are "chamber music".
Her works are set under the motto of Jacques Lipschitz "A Sculpture is actually a man made companion, with an immortal human heart within, that sends out impulses to bring us happiness, warmth and educate us all at the same time."
jewels made by the German sculptress Saskia Detering, in tension between abstract and concrete :

Saskia Detering - Brosche 2008
Saskia Detering

Saskia Detering - Brosche 2008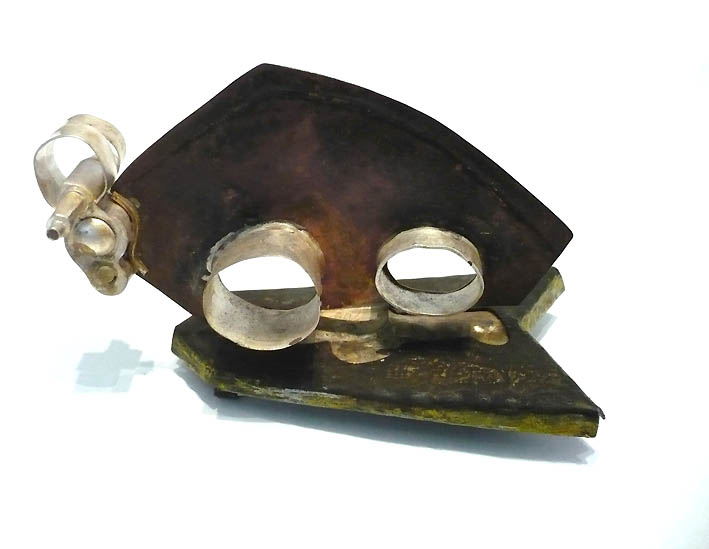 Saskia Detering - Brosche 2008
Villa Bengel
Wilhelmstraße 44
55743 Idar-Oberstein (Germany)
Tel.: 06781 27030
www.jakob-bengel.de
Opening: Tuesday – 29 November 2011 – 6 pm