Anne DINAN
have been selected to participate in the 2017 spring edition of LOOT: Mad About Jewelry at the Museum of Arts and Design in New York. From April 4 through 8, 2017
'LOOT: Mad About Jewelry' Returns this Spring with 54 Artists from 21 Countries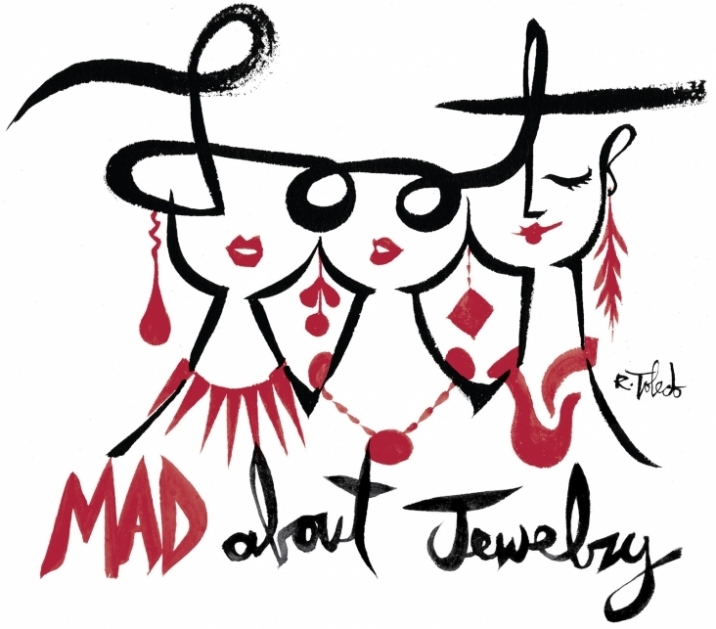 From April 4 through 8, 2017, the Museum of Arts and Design (MAD) presents LOOT: MAD About Jewelry, the annual exhibition and sale of contemporary art jewelry. Now in its 17th edition, LOOT presents a cross-section of the most exciting cutting-edge art jewelry designs, while offering the public a rare opportunity to meet and acquire pieces directly from some of the most skilled creators in the field. A striking example of the evolving possibilities of jewelry as an art form, LOOT: MAD About Jewelry champions the vision and craftsmanship of outstanding art jewelers—most of whom have never before shown work in the United States.
This year's edition welcomes 54 artists from 21 countries, the majority of whom have never been shown in New York. All were selected by Bryna Pomp following a full year of travel and research.
THE LOOT ACQUISITION PRIZE
Awarded by a jury, the LOOT Acquisition Prize seeks to recognize a LOOT jewelry artist whose work reflects a maturity in artistry and concept; exhibits both a superior and experimental understanding of materials and form; and demonstrates expertise in technique and execution. The 2017 jury is chaired by William and Mildred Lasdon Chief Curator Shannon R. Stratton, Assistant Curator Barbara Paris Gifford, and LOOT Curator Bryna Pomp. The 2017 LOOT Acquisition Prize will be awarded on April 3 at the Opening Benefit dinner.
2017 LOOT ARTISTS (click to see more pictures)  
Anne Dinan« Anne Dinan's enameled jewelry designs are the result of inspired experimentation and appreciation for an ever-expanding artistic process. Fascinated by the mixing of natural and industrial influences, she incorporates metals, glass, photo decals, assemblage, and metalsmithing to create stunning enamel works. She attended the School of the Museum of Fine Arts in Boston and has taught hundreds of students in person and globally through her online classes. Dinan also founded the Trade Handmade Facebook page, which has connected thousands of artists across the world. Her enameled photo decal wall piece Unknown Relatives, based on old photos found at a family farm in Michigan, is part of the permanent collection of Enamel Arts Foundation in Los Angeles. »
Anne Dinan - 2017   vitreous enamels
Anne Dinan
Anne Dinan - 2017    vitreous enamels 
Anne Dinan -  vitreous enamel pendant 
Museum of Arts and Design (MAD Museum)
Jerome and Simona Chazen Building / 2 Columbus Circle /
New York, NY 10019
(212) 299-7777
EXHIBITION AND SALE HOURS
Tuesday, April 4: 10 am to 7 pm
Wednesday, April 5: 10 am to 8 pm
Thursday, April 6: 10 am to 9 pm
Friday, April 7: 10 am to 6 pm
Saturday, April 8: 10 am to 6 pm
Entrance is free with Museum admission.
For questions regarding LOOT 2017, please call Rebekka Grossman at 212.299.7712 or email rebekka.grossman@madmuseum.org.
Enregistrer