BROOCHMANIA
a project of Ädellab, the jewelry department of  Konstfack University College of Arts, Craft & design,  Stockholm - Here are the results of study about brooches that students have been doing during the last year.

« Ädellab, the jewellery department of the Konstfack University College of Arts, Crafts and Design in Stockholm has developed in recent years into one of the leading educational centers of its kind. The jewellery made by its graduates is as surprising as it is pioneering. The Rob Koudijs Gallery gladly accepted professor Karen Pontoppidan's invitation to participate in the Broochmania project.
During the last school year, students closely studied every facet of brooches in a series of five workshops. The ultimate goal of Broochmania was the realization of pieces crystallized from the training that would be suitable to exhibition in a gallery. Ward Schrijver was invited to Stockholm to serve as the curator selecting pieces for the exhibition. He chose brooches from 13 artists, ranging from first-year students to recently graduated masters.
The diversity of the work is spectacular: colourful, complicated collages contrast with clearly recognizable forms; the techniques vary from wildly proliferating growth processes to montages using existing perforated material. The distinctive individuals who study at Ädellab learn to manipulate every aspect of the brooch phenomenon as a means of artistic expression. « (Copyright Galerie Rob Koudijs)

Lisa Björke - brooch

Yasar Aydin

Dana Hakim - brooch – iron, rubber, tape
Maki Okamoto - brooch – silver

Dana Hakim - brooches – 'my four guardian angels'

Yi Shen, Untitled, 2010, mixed media

Nicolas Cheng, Untitled, 2010, mixed media

Annie Hagvil, Untitled, 2010, bronze

 Emille de Blanche

 Hanna Lundborg 'in between' brooch

Emelica Lidman'Impressions/Imprints' brooch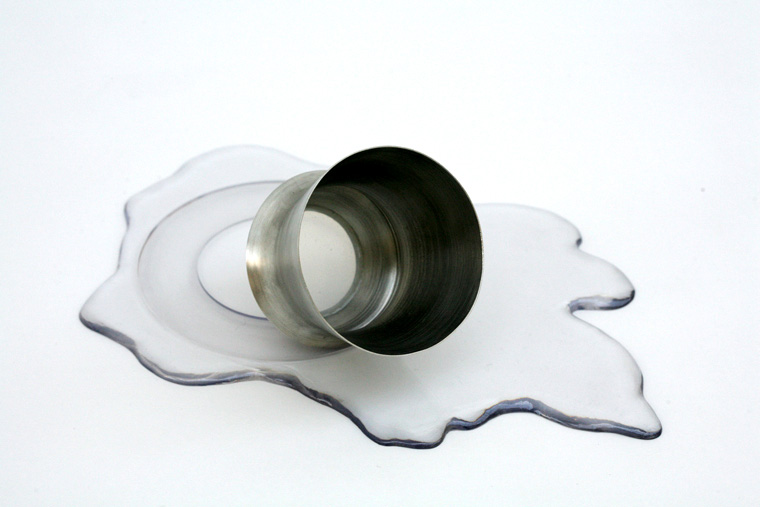 Sarah Vedel Hurtigkarl (DK)

Artists:
Dana Hakim, Bernhard Stimpfl-Abele, Nicolas Cheng, Jacob Erixson, Lisa Björke, Yasar Aydin, Maki Okamoto, Annie Hagvil, Yi Shen, Emille de Blanche, Emelica Lidman, Hanna Lundborg, Sarah Vedel Hurtigkarl.
Galerie Rob Koudijs
Elandsgracht 12
1016TV – Amsterdam
Netherlands
Telephone: +31 (0)20 331 87 96
Telephone: +31 (0)6 139 05 554
website: www.galerierobkoudijs.nl
mail: info@galerierobkoudijs.nl
Konstfack University College of Arts, Crafts and Design
Konstfack
University College of Arts, Crafts and Design
P.O. Box 3601
S-126 27 Hägersten  ( STOCKHOLM) Sweden
 info@konstfack.se
Telephone: + 46 (0)8 450 41 00
Fax: + 46 (0)8 450 41 29