THANKS to  Marta Miguel Martínez-Soria page/selection on Pinterest, about blue jewellery !!!! it was the departure for this ….. blue OCEAN !!
or, to be more in the « intellectual » actuality, « 99 shades of … BLUE » !!

Giorgio Vigna – gorgoglio – vetro

Arthur Hash  Blue Wave (cast polyurethane)

Donald FRIEDLICH  (gal. Loupe) – brooch 'Translucence' series – glass, 18k & 14k gold, diamond

Gésine Hackenberg- Table Glass: Dutch/Finnish Still Life, Brooch

Gésine Hackenberg Double Glass Still life Brooch- Finnish table glass (vintage by Itala); cut and ground

Giampaolo Babetto – Brosche

Graziano Visintin – broche – or, argent, niellage – 2009 

Graziano Visintin – Brooch, 2006 – 18k gold, enamel, gold leaf  (The David Collection)

Lisa JUEN – 'don't dream it wear it' – blue brooch or necklace- Lasercut Stainless Steel, CZ, LED, LED Screen, Plastic, Cable, Light Switch, Battery
Pilar Garrigosa brooch

Julia deVille (AU) – 'Mechanical Wing' brooch, Kingfisher Wing, silver

Luis Acosta – paper bracelet

Märta Mattsson

Rallou Katsari - 'whispering loud' ring
Aline Berdichevsky – brooches "Reconstructio »

Benedikt Fischer – brooches

Christian Astuguevieille – Bracelet éponge bleue (La Piscine, Roubaix – don de l'artiste en 1995)

Stefano Poletti- Collier en éponge naturelle teintée et perle recouverte de feuille d'or monté sur fil d'or
Nel Linssen – blue bangle – paper


Ute Eitzenhöfer – brooch – Mixed media (labradorite)

Eleanor Bolton – blue(s) necklaces

Tabea Reuleake – ring

Birgit Skolimowski (EE)

Estela Saez "Good by(e) nest." serie  2008- 'SEPIA' – silver/wool/fabrics/paint

Carolina Gimeno- portable objects

Carolina Gimeno-'Phacella Congesta' from Portable Objects 2010 – brooch

Carolina Gimeno- 'Zurciendo cuerpos sobre el mapa' 2009 – Brooch – Copper, Vitreus Enamel, wood, silver , steel

Carolina Gimeno (Chili) – série "dibujando en el espacio"
Flora Vagi – curious wish – brooch

Susie Ganch – blue dust enamel brooch
Flora Vagi -azur reverse necklace – ebony, silk, cord enamel,18 ct gold – 2005


Stacey Bentley brooch – enamel


Blanche Tilden – "Compress" necklace - glass

Christophe Marguier – 'esperance de vie de l'homme' necklace- plastic, silver, steel

Gulnur OZDAGLAR – PET jewelry

Gulnur OZDAGLAR – PET jewelry necklace

Catherine Jacquet – collier cascade – plastiques


Barbara PAGANIN (IT) broche 'fiore di luce' – verre  (Galerie SLAVIK)

GIIA (IT) "blue wave" felt neckpiece
Camilla Teglio – « Mimesi n2″  Collana : legno, carta giapponese, argento, colore

 Lucia Massei - pendant 'Comunque e sempre' 18kt yellow gold, silver, iron, ruby, black spinels 2009

 Lucia Massei -  bague « la bella adormentata »
Mirla Fernandes- Herança necklace- latex,paint, porcelain – 2006
Peter  Hoogeboom – chainmail porcelain necklaces

Liana Pattihis  - Blue Circle Brooch 2007 – Silver, copper, enamel stainless steel – Inspired by Wassily Kandinsky's Painting 'Blue Circle'

Liana Pattihis - Brooch: Blue Istos 02 2010 -silver Light Trace Chain, Copper, Enamel, St. Steel

Viktoria Münzker- Kollektion PARADISO

Mirjam Hiller - Catopsia – brooch – stainless steel powdercoating, titanium
Sari Liimatta « The Costume I », necklace, 2006 glass beads, fresh water pearls, metal, plastic toy


Mia Maljojoki - 2010 (Photo: Mirei Takeuchi)

Sara Borgegård  2009 necklace, wood, paint, iron, cotton

Sara Borgegård necklace

Yuri Bylkov - ring- metal, paper, acrylic – 2009

Alexis Kostuk – "high gear" brooch- copper, which I used a patina on to darken, pearls & gem beads, sterling silver ball chain, resin, and flocking.

Denise Julia Reytan- "Snapshots"
Dora Haralambaki - ceramic ring

Edith Bellod - collier en porcelaine de limoges : "kaléidoscope"

Annamaria Zanella – brooch

Andi Gut - ring

Tanel Veenre – "Orden for the one who is arriving"

Helfried Kodré - brooch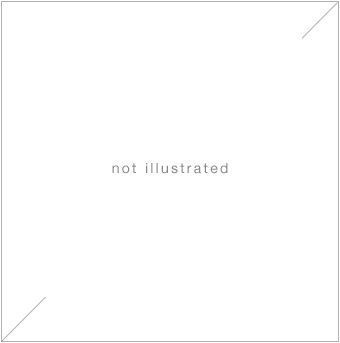 Helfried Kodré - ring, silver, lapislazuli – ring, gold, silver, turquoise, bronze, 2007

Aldo Mondino, BIC – cristallo di rocca, lapislazzuli e tappo in oro smaltato blu, esemplare unico – 2008

Aldo Mondino, BIC necklace

Paweł Kaczyński – Silver and Steel Water Bracelet

Hannah Fewtrell-Bolton - restriction 3 – conceptual textile

Jean-Pierre Dussaillant- Bague "Cactus"

Anya Kivarkis – copper, silver, enamel brooch

Emiko Oye – duchess2_ Necklace from My First Royal Jewels Jewellery Collection. Repurposed LEGO necklace inspired by Cartier's diamond, emerald and platinum necklace, and Harry Winston's pendant, 1960. emiko-o 2008.
Enrica Prazzoli – Ives Klein (Alchimia – 2011)
Enrica Prazzoli – (from Alchimia) blue Klein collection rings 
Floor Mommersteeg – Pebble-necklace, nylon

Floor Mommersteeg – broche
Hana Karim  Ceramic Jewelry

Hanna Liljenberg -  Quinault 3, halssmycke järn, oljefärg, lintråd, silver

Babette Egerland- ring "Ballonschmuck" 925 Ag rhodiniert
Farah Bandookwala (UK) – blue hair brooch

Mikiko Minewaki- 'toy-camera' necklace

Shannon Carney ring

Kath Inglis  "Blue Pollinator" Brooch

Jillian Moore -  brooch-pendant 'Cucurbits' 2008 Fiberglass, resin, copper, paint, felt
Joanna Gollberg - prong series blue brooch

Sayumi Yokouchi - 'Layered' Brooch in plastic, silk thread, and stainless steel.

Karin Kato – 'QU4DRO' Brooch in sand, resin, and silver

Silvia Walz – "Under water" brooch-  Series: Burbujas   – silver, copper, resine, enamel, glas – 2010


Silvia Walz La visionaria (Geometria Series) Brooch
Tobias Alm - Summer series 2009 Necklace. Cotton, wood, paint


Jessica Calderwood - 'Portrait of an Eye' Brooch/Pendant – Enamel on copper, sterling, stainless steel

Gésine Hackenberg  – 'blue white ruins' ring

Carola Bauer necklace – Silver, enamel

Jacqueline Ryan 18kt gold and vitreous enamel brooch

Jean-François PEREÑA -  bracelet -cuir, lapis-lazuli, nacre, plexiglas (bleu), argent
Patricia Lemaire – Aspara la Bleue 1- 1999 défilé Lapidus
Anne Goldfarb – OUT OF AFRICA – Collier Soie, Argent, Fil d'aluminium – Afedap 2011

Andrea Janosik- Blue Brooch - sIlver and suede - 2007

Sue GREGOR – cuff

Gijs Bakker- Bracelet « Porsche bracelet » stéréolithographie, polyuréthane -, 2000

David Bielander – Enzian Brooch – titanium

Sam Tho Duong
Hanneke Paumen (NL) – Tulle blauw Collar (detail)- felt

Kate Bauman  - barnacle no.9 (ring) – enamel, copper, sterling silver

Anthony Tammaro – « neck object » – Gypsum/Epoxy/Silicone

Farah Bandookwala (UK) http://www.farahb.com- Parasite series: magnetic brooches – Rapid prototyped nylon, stainless steel, dye, rare earth magnets. Collection of brooches with interchangable magnetic backs

Melissa TOLAR  - Enamel, hand-cast gems, and pearl jewelry
Mirla Fernandes ring

Ralph Bakker "the Fly" – earrings

Yoko Shimizu – necklace – resin, pigment, silver
Yoko Shimizu  (from Alchimia school), necklace from the « transformation » series – 2010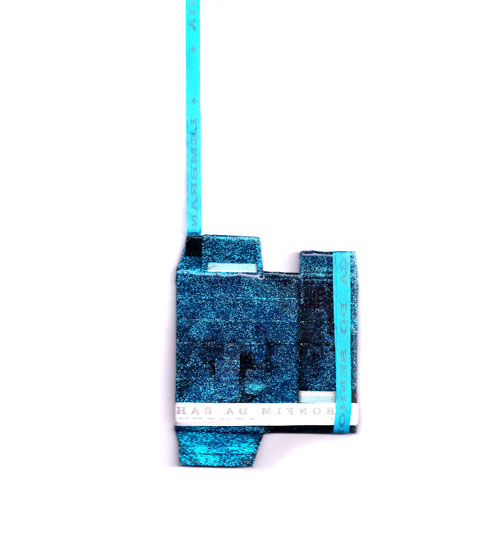 Celio Braga, Brazil (Think Twice: New Latin American Jewellery exhibition)

Marta Mattsson- The Human Touch – Cricket brooch

Farrah Al-Dujaili – Necklace – Copper, enamel paint, watercolour pencil, thread – 2010

Carolina Gimeno (Chile) resinas – bracelet

Shannon Carney – medium collar resin necklace

Helena Lehtinen- Gardens Collection, Blue brooch, 2011 Wood, thread, beads
MARIJKE DE GOEY – 1999 – Pièce unique. BAGUE « Curly » en or or et titane à patine bleue
Mirjam Hiller  brooch
Gemma Draper, Barcelona- brooch
Nora Fok  ring
Paolo Scura - ring