Ein Nachmittag in Traun – Jewellery Sculpture and Sound Art : Ursula Guttmann, Enrique Tomás
Since a while Ursula Guttmann´s work has been dealing with the body as an interface between identity and society. The skin, clothes and accessories are part of the communication between oneself and the environment.
[x] : tension is a series of works consisting of a symbiosis between an object of jewellery and a top. This top covers what is partially hidden and is simultaneously revealing it. These hidden ones are the mentioned sculptures of jewellery which are partly situated inside and outside of the Shirt or more accurately said, which seem to have forced their way through the cloth. This penetration from the inner part touches the field of corporeal transformation. Starting from there a series of Interactive Body Objects has recently been developed. They are sighing, burping, snoozing as an impulse of communication

Body extensions II; Silicone, Nylon, red gold, chain, 2005

Sweety: Dyed latex; These bracelets are soft and elastic.They are similar to bandages. Little pockets incorporated within the bracelets could hold chewing gum, notes…..

Body piece: [x] : tension 1 – 2009 – silicone, steel Symbiosis shirt and object

[x] : tension, organic symbiosis, Performance Pixelhotel Linz, 2009; Photo: E.Grebe

[x] : tension, organic symbiosis, Performance Pixelhotel Linz, 2009; Photo: E.Grebe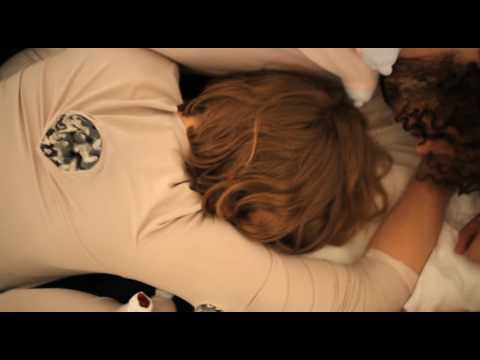 Performance xtension by Ursula Guttmann in Linz, Austria in 2009.The work´s concept is a symbiosis of body objects integrated in a top
Galerie der Stadt Traun
Hauptplatz 1
4050 – Traun
Austria
Telephone: +43 (7229) 688 – 133
website: www.ursulaguttmann.com
website: www.traun.at
mail: alexandra.wolf@traun.at